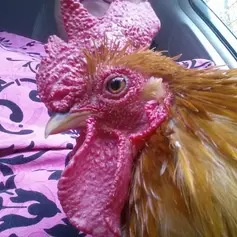 Our beloved rooster Chicken Nugget wants to know:
Do you have something to CROW about???
We value our clients' opinions at Compassion Vet Hospital.
If your pet is currently a patient, please feel free to complete the following Client Experience Questionnaire. The questionnaire is in Adobe Acrobat format and requires the free Acrobat Reader to view.
Download & Print Questionnaire
Dr. Diane Richter & Dr. Sarah Mills
---