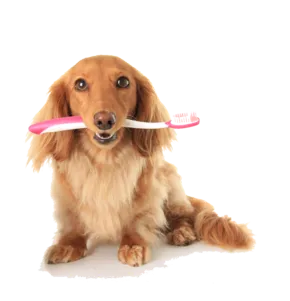 As an integrative holistic doctor, Dr. Diane knows that oral health equals overall health for the rest of the body. If you keep inflammation and infection out of the mouth, you have won more than half the battle to protect the body from illness.
It is vital to keep the mouth healthy so that the heart, liver and kidneys stay healthy.
Here at Compassion Veterinary Hospital, Dr. Diane uses a combination of traditional dental methods along with many types of herbal and preventative remedies to help keep the mouth healthy and minimize the number of times your pet needs a dental cleaning under anesthesia.
Dr. Diane knows how scary anesthesia is for many pet owners and works very hard to make sure your pet is safe and that the risk of anesthesia is to give great benefit for long term health. Each patient is treated as an individual and a protocol is developed for YOUR particular pet so that we can meet their specific needs.
Let us help you develop an effective preventative approach to oral hygiene for your pet. ORAL HEALTH is SO MUCH MORE than managing BAD BREATH!