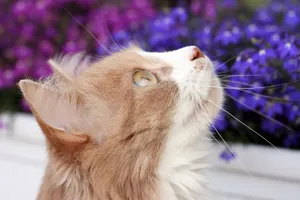 Dr. Diane has a well earned reputation of being a "Cat Whisperer". Many of her feline patients come in and settle right in and purr and cuddle with her. The practice is quiet and cozy and of course, Dr. Richter goes out of her way to schedule her cat patients when there is not a lot of barking and commotion so that she can give them her undivided attention in a peaceful environment.
Dr. Diane practiced for several years in Southwest Florida in two different feline-only practices and this gave her exposure to many unique and rare cat breeds. She regularly attends meetings of the American Association of Feline Practitioners. She loves to learn new information on how to keep our cat friends healthy and vibrant for years to come.
She has special training and equipment for feline dentistry and she has studied many alternative therapies that are very effective in geriatric cat patients.
Also, the treatment of pain in cats is of particular interest to her. There are MANY things she can do to alleviate the pain of arthritis in an older cat when there are few options in the traditional practice of medicine for our feline patients.
Cats are all prone to hyperthyroidism and renal disease as they age, and the early detection and treatment of these illnesses is a special interest of Dr. Richter's. She has found the holistic, integrative alternative medicine techniques of chiropractic, cold laser, acupuncture and herbs allow her to keep the older cat much less painful and full of life.
Dr. Diane's own cats have all lived into their late teen years and Anastasia, her childhood apple headed seal point Siamese, was almost twenty years old when she went home to heaven. She understands how special our relationship with our cats can truly be.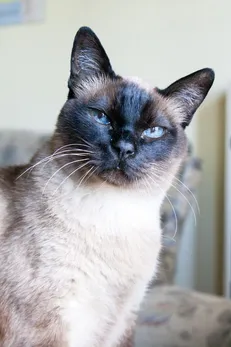 Come in and bring your furry kitties, Dr. Diane LOVES cats and would love to keep your kitty healthy and happy for many many years!