Here at Compassion Veterinary Hospital of Bradford, NH, your holistic and integrative veterinary care center, we want to make things easy for you!
1. Payment is expected when services are rendered. In order to focus on our patients' needs, customer service and minimizing costs, we do not bill.
2. We accept debit cards, credit cards (Visa, Mastercard, Discover, American Express) checks and cash. All cards must be signed by the owner of the card.
3. When unexpected illness strikes a pet, unexpected expense strikes as well. Compassion Vet Hospital understands this and is able to make some special arrangements through the CareCredit program. It takes just 5 minutes to complete an application and will allow you to break down your payment into 6 monthly installments. You can either apply at our hospital, where we'll call in your application over the phone for immediate approval, or apply yourself online at: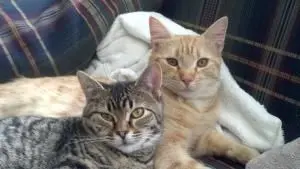 Highlights of the CareCredit program:
Low Monthly Payments (3% of the Total Balance)
Interest Free For 6 Months
Determine Approval in a Few Minutes
No Annual Fee
Insurance For Your Pets
Dr. Diane and the staff at Compassion Veterinary Hospital have had amazing experiences with Trupanion Pet Insurance. This recent newer "player" on the pet insurance field really seems to put the pet's needs before the premium. We all know the cost of an unexpected emergency surgery could mean the difference between life or death for our pets. Please consider health insurance coverage for your pets. Talk to the staff today about the free 30 day trial that the Trupanion Company has for any pet, any age.
Dr. Diane does not own stock in Trupanion, but has had the best experience thus far with this company. To learn more, please visit the following pet insurance websites and compare. Feel free to ask our staff any questions you may have. We want you to be prepared for the unexpected emergency if and when it occurs.